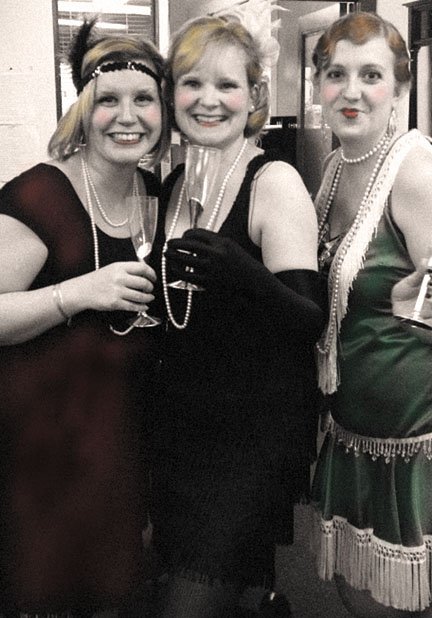 Many who attend the Bartenders' Ball dress in iconic flapper gear, but it is not required.
Stories this photo appears in:

The Roaring '20s sets the scene at the 17th annual Bartenders' Ball, which this year will benefit the domestic violence shelter
Similar to today, the 1920s were a time of dramatic social change. Technological progress brought about a rapid shift in lifestyle, with perhaps the most iconic of its time being the flappers. The Roaring '20s era of jazz, hats and canes was no stranger to the Capital District, and one group is bringing that era back for one night — flappers and all.