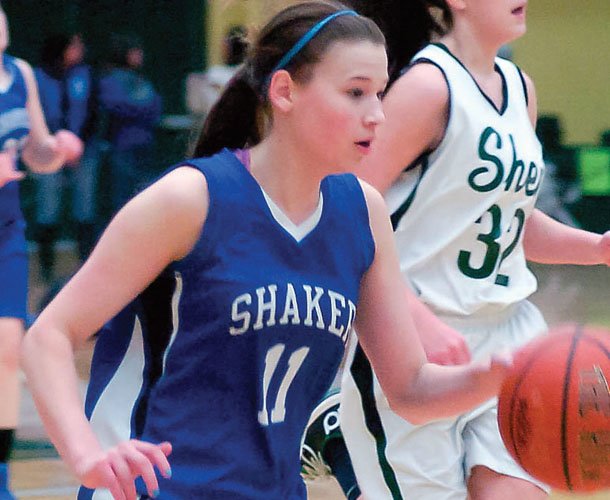 Jenni Barra and the undefeated Shaker girls basketball team begin their playoff run when they host a Section II Class AA quarterfinal round game Friday.
Stories this photo appears in:

Undefeated Lady Bison own Suburban Council's No. 1 seed
Shaker girls basketball coach Emily Caschera-Blowers knows owning the Suburban Council's top seed for the Section II Class AA playoffs doesn't guarantee a trip to the finals.