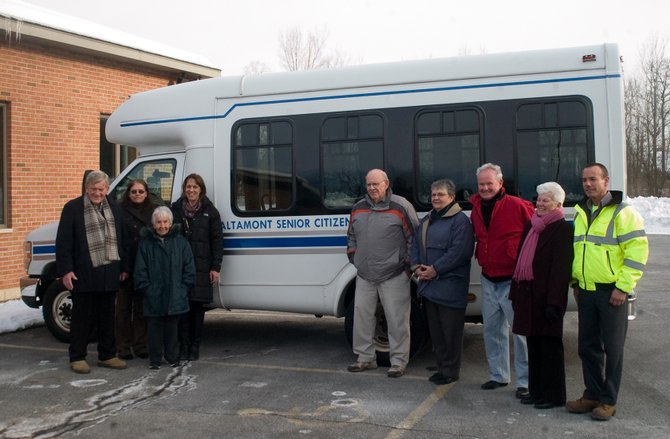 Altamont Mayor James Gaughan celebrated the last step of its new senior van purchased being completed on Wednesday, Feb. 12. The village had waited more than four years to receive $12,000 from the state.
Stories this photo appears in:

Village waited several years for state funding after purchasing vehicle
Seniors had cheered years ago at an Altamont Board of Trustees meeting upon hearing a new van would be bought, but the mayor recently was the one cheering after state funds for the purchase finally arrived at Village Hall.