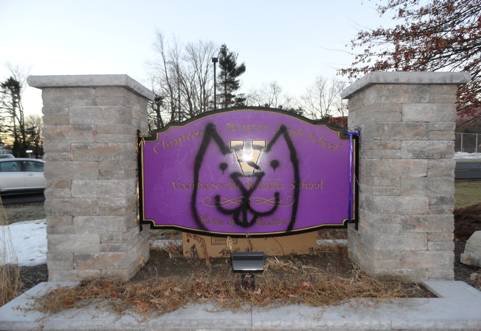 The entrance sign to Voorheesville High School and Middle School was allegedly vandalized by two Guilderland teens. Superintendent Teresa Thayer Snyder said the sign was recently installed.
Stories this photo appears in:

Graffiti tags Voorheesville High School sign and employee's car, village library
A pair of teenage boys allegedly went on a vandalism spree, spray-painting bigoted wording and images, as well as cat faces, which caused damage estimated to total more than $8,000, according to police.