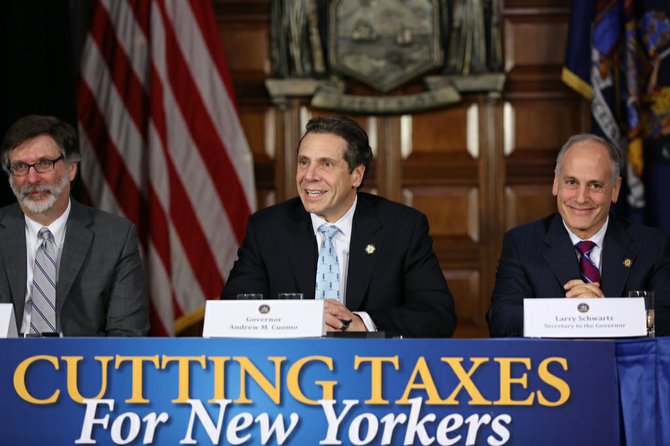 Gov. Andrew Cuomo announces details Monday, Jan. 6, of a $2 billion tax relief proposal developed through work of the state Tax Reform and Fairness Commission and the state Tax Relief Commission.
Stories this photo appears in:

Cuomo pitches two-year property taxes freeze, local leaders plan to stay within cap
Gov. Andrew Cuomo announced details of a $2 billion tax relief proposal two days before his State of the State address on Wednesday, Jan. 8. The proposals aim to reduce taxes and spur economic development, with homeowners benefiting directly from some initiatives.