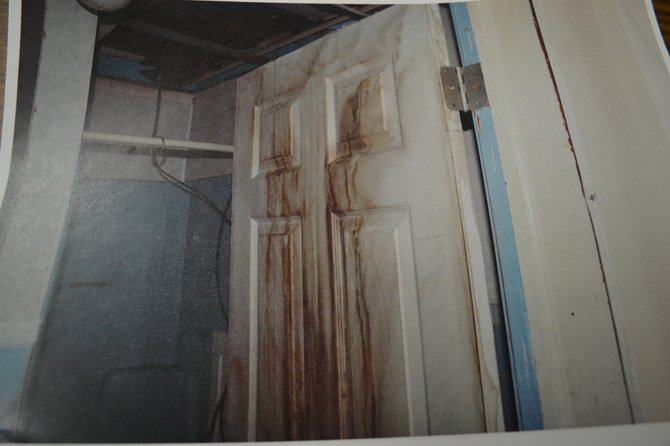 A bathroom door in one of the rooms at the Skylane Motel
Stories this photo appears in:

Town of Colonie hopeful to reach a deal with motel owner soon
The yearlong Skylane and Blu-Bell motels' case is coming to an end. Representatives for the owner, Alex Patel, met with town officials to discuss the fate of the motels.

Residents petition town to hold discussions in an open meeting
The Town of Colonie is preparing to offer a deal to Alex Patel, owner of the Skylane and Blu-Bell motels, asking that he demolish both motels in exchange for dismissing hundreds of code violations discovered early this year during inspections.

Laundry list of violations show longtime neglect
The shoddy conditions and high crime rate at a number of the motels lining the Central Avenue corridor have long been on the radar of Colonie officials, but fixing the problem has taken time and left some people wondering how it was allowed to get so bad.