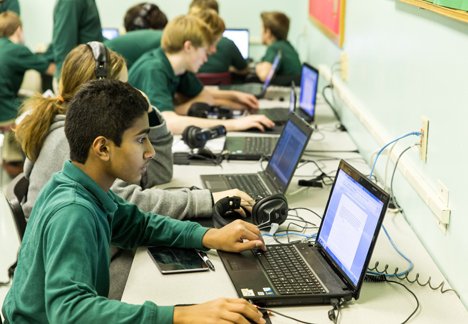 Mater Christi School uses technology to increase student engagement and develop higher ordered thinking skills.
Stories this photo appears in:

Does your 2-year-old pick up your smart phone, find their favorite game and start playing without asking for your help? Have you asked your middle schooler for help with the latest technology? Think back to when you started school and compare it to the academic world your child will or is currently experiencing. Oh, how times have changed!