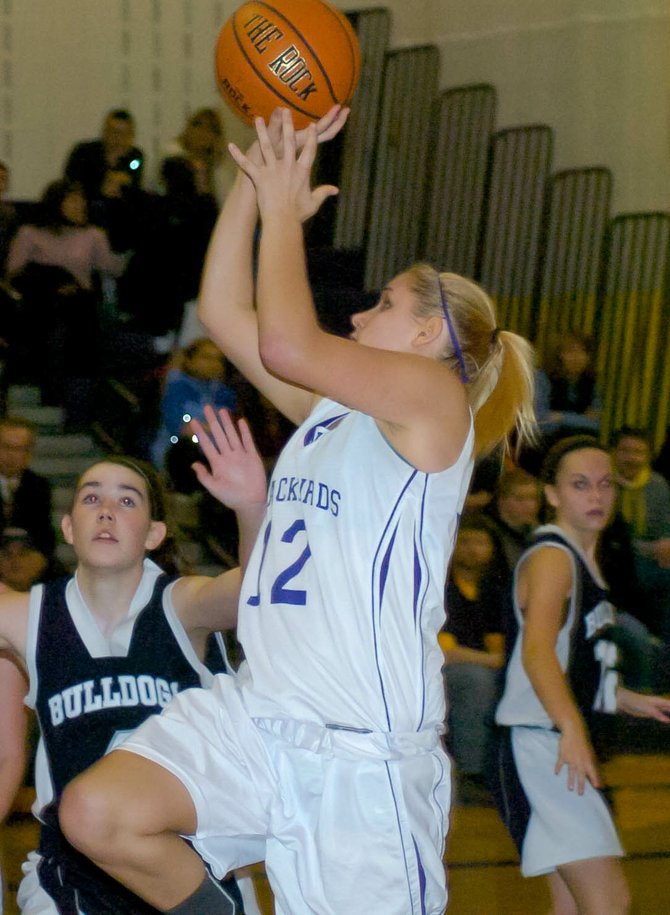 Voorheesville's Jordan Pettograsso takes a shot during the fourth quarter of Friday's Colonial Council home game against Cobleskill-Richmondville. Pettograsso scored eight of her 12 points in the final eight minutes to help the Blackbirds beat the Bulldogs 51-41.
Stories this photo appears in:

Pettograsso scores eight of her 12 points in pivotal fourth quarter
When your varsity basketball team is loaded with sophomores, there is going to be a learning curve.