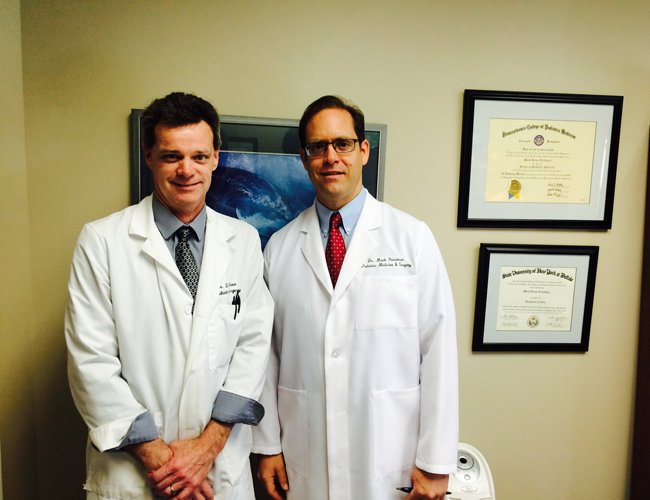 Drs. Doug Mason and Mark Friedman at Albany Podiatry can help with heel pain.
Stories this photo appears in:

Every day, I see two or three patients complaining of pain in the bottom of their heels and arches. Pain ranges from mild, occasional discomfort to cases so extreme that it causes a person to walk with a limp. Now that summer has finally arrived, complaints become more common and more severe.