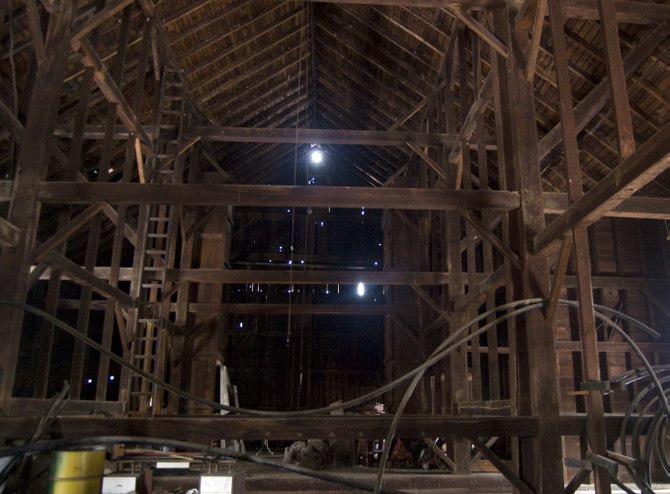 The the 60-foot wide, 120-foot long and 60-foot tall barn Frank Osterhout built in 1898 is hoped to be moved to another location within the Town of New Scotland. The building, commonly known as the LeVie barn, must be relocated to make way for a new residential development.
Stories this photo appears in:

Expert estimates moving building as-is could cost around $500K, smaller scale options possible
Raising the LeVie barn was a townwide effort 115 years ago, and relocating the building will likely take a similar effort.