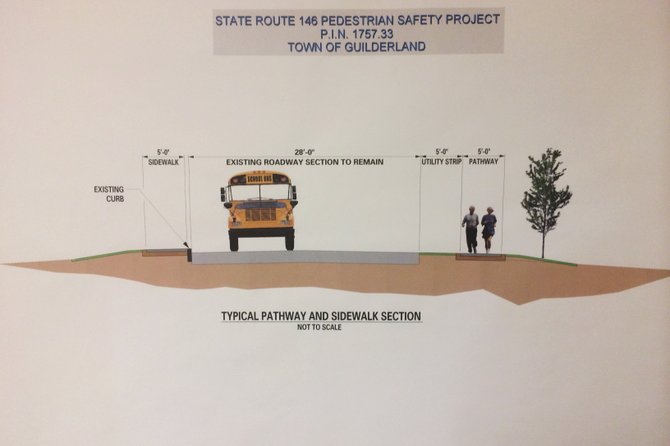 An illustration shows the difference between installing a sidewalk, on the left, and a pathway.
Stories this photo appears in:

Limited funding scales back Guilderland Center sidewalk proposal to pedestrian pathway
Hamlet residents were surprised to hear the sidewalk slated for Guilderland Center, which took several years from conception to construction, was technically going to be a pathway. The difference between the two comes down to a curb.