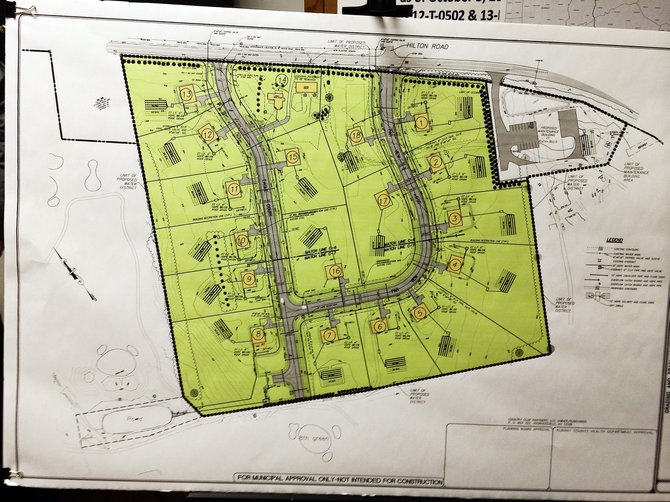 A site plan presented during the New Scotland Planning Board meeting on Tuesday, March 4, displays the approved residential development known as the LeVie Farm subdivision.
Stories this photo appears in:

Property owner and town agree on barn relocation timeline, 18 homes to be built
The New Scotland Planning Board on Tuesday, March 4, unanimously approved the final plans for an 18-lot residential subdivision on a 22.4-acre property located in an agricultural district off Maple Road. Country Club Partners and the town also agreed to conditions allowing local officials more time to secure funding to relocate the LeVie barn.