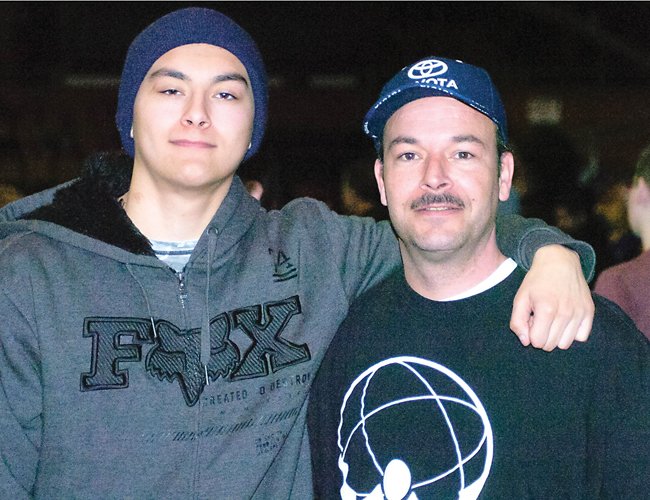 Darby Wilson Jr., left, and his father, Darby Wilson Sr., travel throughout the Northeast and Mid-Atlantic so Wilson Jr. can compete at North American Grappling Association events.
Stories this photo appears in:

Shaker student schooled in Brazilian Jiu Jitsu ranked ninth nationally
Darby Wilson Jr. enjoys a challenge. The Shaker High School student competes regionally on the North American Grappling Association (NAGA) circuit – a tour where Brazilian Jiu Jitsu athletes such as Wilson compete against other types of grapplers including wrestling and judo.