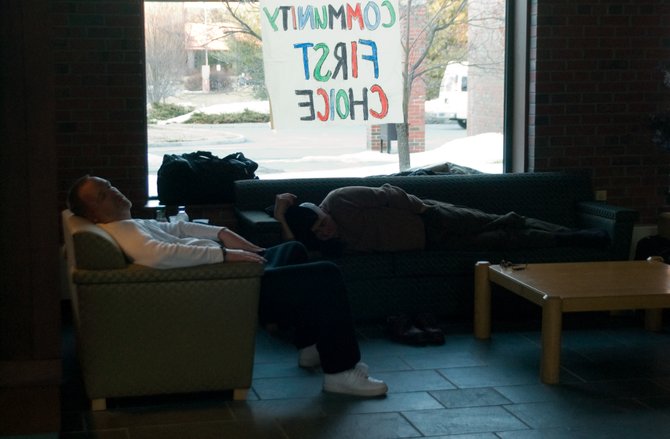 ADAPT members rest inside the NYS Nurses Association building in Latham on Friday evening. Protesters have occupied the facility since the night of Wednesday, March 19, after negotiations failed to reach a solution the group supported.
Stories this photo appears in:

Protestors occupy Nurses Association building, clash over nursing law
Around a dozen disabled people, with some leaving and others joining, have been living in the lobby of the New York State Nurses Association in Latham after the union and activists clashed over a proposed amendment to the Nurse Practice Act.