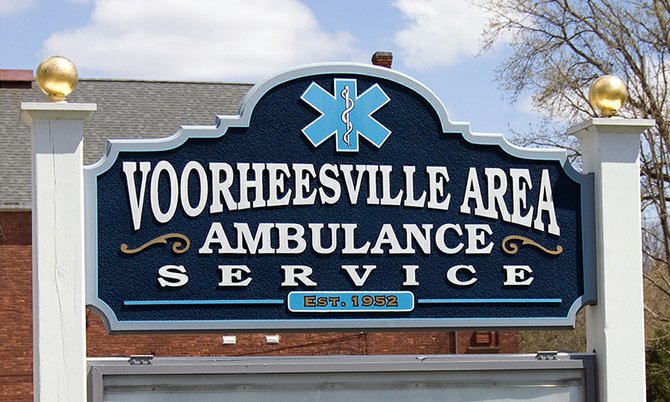 The sign outside of Voorheesville Area Ambulance Service's facility in April of 2013.
Stories this photo appears in:

Decrease in number of volunteers leads to policy change
The Voorheesville Area Ambulance, formerly a volunteer-run organization, is now hiring a third party to pay EMS workers as a result of declining volunteerism.

Town hands over reserve funds to VAAS, village holds onto reserves
This year's Voorheesville Area Ambulance Service contract signing with the village didn't go quite as smoothly as predicted months ago, but it's still around two months earlier than last year.