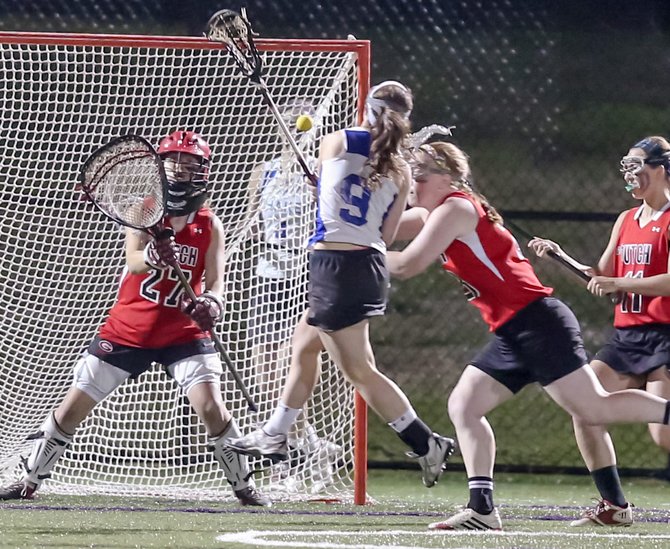 Shaker's Julia Lennon (9) scores one of her four goals in the Section II Class A final against Guilderland Wednesday, May 21, at the University at Albany.
Stories this photo appears in:

Colonie bowlers, Shaker lacrosse and Colonie Little Leaguers lead the way
As is our tradition, we are taking a look back at the year in sports.

Julia Lennon leads Shaker to Sectional title
It's time to take a glance back at the recently completed spring season in Colonie.

Senior scores game winner in final minute to defeat Guilderland
Julia Lennon saw a small opening, and she took advantage of it.