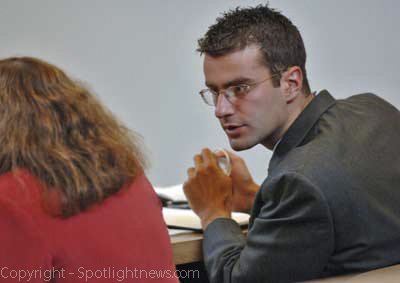 Photos from the 2006 Christopher Porco murder Trial. The trial was moved from Albany County to the Orange County town of Goshen.
Stories this photo appears in:

In one of the few times jurors may hear from Christopher Porco during his trial for murder, prosecutors on the second day of testimony played two recorded telephone exchanges between Porco and a dispatcher with the Bethlehem police department in the hours following the attacks on his parents.