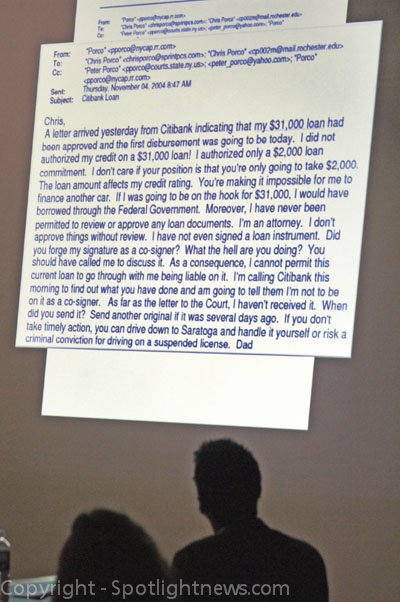 Photos from the 2006 Christopher Porco murder Trial. The trial was moved from Albany County to the Orange County town of Goshen.
Stories this photo appears in:

A series of e-mails exchanged between a father and son over an 11-month period from January to November 2004 are at the heart of the prosecution's evidence in the murder trial of Christopher Porco.