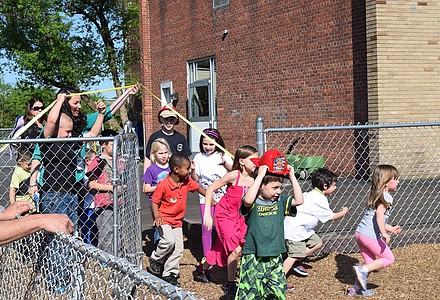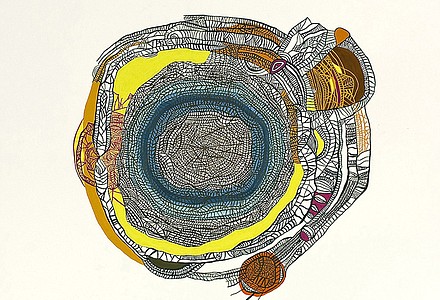 Latest blogs
Sports
Lifestyle and Entertainment
Letters to the Editor
Crime
Business
Columnists
Latest stories
Sean McCutcheon was a 19-year employee of the town
Guilderland Police have reported the death of a highway department employee after an accident with a town truck.

After two years without one, Maplewood School has a playground
After two years of waiting, Achievements and Kids Express Learning Center at Maplewood School opened a new playground, complete with a rock-climbing wall, teeter totter and balance beam.
Shaker High junior won Congressional Art Competition out of 48 students
Shaker High School junior Margaret Munane's artwork will be shown in the United States Capitol as the winner of the 2015 Congressional Art Competition.
Style your outfits with shorts to keep coolAh, summertime. The hotter temperatures will be here before you know it.
Proposal to hack number of seats voted down 21 to 18
The Albany County Legislature won't be downsized any time soon.

Local artist Jenny Kemp shares techniques with Sage students
As the spring semester comes to a close, Sage of Albany ended this year's Artist Lecture Series with a presentation by the native Troy fine artist Jenny Kemp.
Library Director Richard Naylor set to retire in May after 31 years
When asked what the most fulfilling part of working in the library was, William K. Sanford Library Director Richard Naylor said it was spreading a love for reading.
First community town meeting of the year held in Glenmont
The first community meeting of the year was held in Glenmont last week by town officials to discuss upcoming projects and resident concerns.

"Please Remember Me" motorcade proceeded along Route 9 for third year
What began as one man's way to honor fallen soldiers has become an annual memorial that rocks the Capital District.

The fuzzy mammal paid local children a visit at the Bethlehem Public Library
A fuzzy friend entertained children at the Bethlehem Public Library earlier this month as part of the facility's youth literacy program.

Super 400 allies with JCHA to play Capital City
Not many three piece bands can boast having a city holiday named after them. Super 400 is not a typical local band.
The Troy Children's Chorus has quickly become an asset to the Collar City
The Troy Children's Chorus will wrap up the school year with the final performance of the spring at the First United Presbyterian Church on Saturday, May 16 at 4 p.m.
Town, state acquire nearly 7,000 feet of bank space
Town residents will have a new spot to fish following the expansion of public access along the Onesquethaw Creek.

Residents voiced concerns over possible retail development in Colonie
The Planning Board's first introduction of the proposed retail center on Albany Shaker Road included nearly an hour-long discussion about mostly traffic concerns.